The UN Economic Commission for Europe (UNECE), the European Commission (EC), the International Labour Organisation (ILO), the International Trade Centre (ITC) and private sector partners are developing a 'Decent Work and Transparency and Traceability Tool,' UNECE announced during the Organisation for Economic Cooperation and Development (OECD) Due Diligence Forum recently.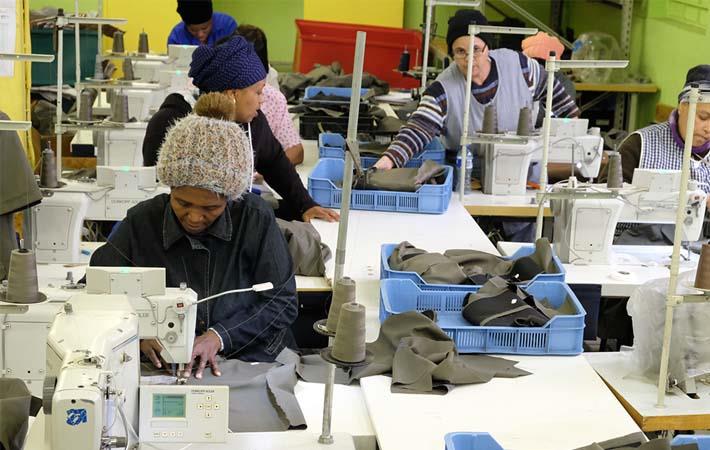 Pic: SDG Knowledge Hub
This collaboration is part of efforts to advance sustainable production patterns and a circular economy approach, in line with the twelfth US sustainable development goal (SDG 12).
Momentum to address traceability and sustainability in the fashion and garment industry has been increasing, according to UNECE.
In 2017, 100 major fashion brands expressed a commitment to sustainable fashion, recognizing the importance of enhancing the traceability and transparency of fashion value chains to promote more sustainable production patterns.
In 2018, UNECE and ITC set up a multi-stakeholder platform to develop policy recommendations and traceability standards and contribute to SDG 12, which deal with responsible consumption and production.
UNECE presented the traceability tool at the Due Diligence Forum, which convened from 12-14 February 2019, in Paris, according to a press release from Canada-based International Institute of Sustainable Development (IISD).
UNECE shared an analysis on traceability from over 100 countries from around the world, which found that only 34 per cent of companies have traceability systems in place.
UNECE highlighted the benefits of traceability, including building trust with consumers, developing networks among clients and suppliers and identifying opportunities for efficient and sustainable management of resources.
The analysis found that tracking and tracing the value chain makes sustainability claims more credible.
UNECE and partners are building on this analysis to develop the 'Decent Work and Transparency and Traceability Tool'.
The tool aims to help the fashion sector make risk-informed decisions and operate according to a set of internationally agreed practices. The overall aim is to guide value chains towards more responsible production and consumption patterns.
The tool will feature a technical global standard for the traceability of sustainable value chains in the sector that will address the entire life-cycle of products. (DS)
Special note:
this information is from the
globaltextiles
,for reference only
If you want to contact us for copyright infringement, we will delet the content in time