Union ministry of textiles has amended hank yarn packing provisions decreasing the proportion of packing yarn for civil consumption in hank form from the previous 40 per cent to 30 per cent in each quarterly period. The new provision would come into effect retrospectively from January-March 2019 quarter.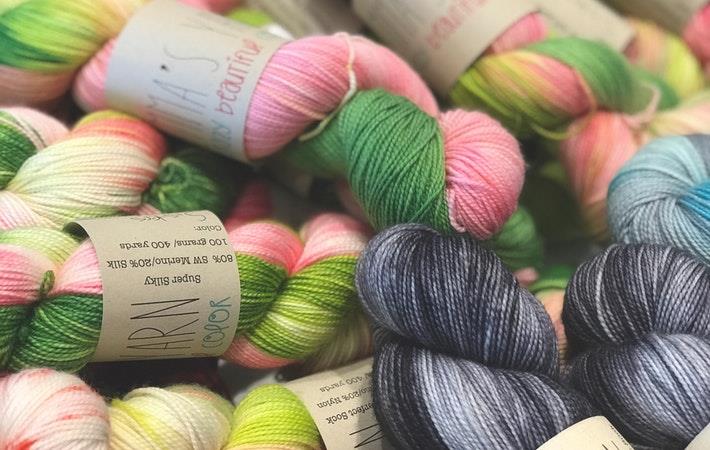 Pic: Tim Savage from Pexels
"Now every producer of yarn who packs yarn for civil consumption will pack yarn in hank form in each quarterly period commencing from January-March 2019 and every subsequent quarterly period, in proportion of not less than 30 per cent of total yarn packed by him during each quarterly period for civil consumption. However, not less than 80 per cent of the yarn required to be packed in hank form shall be of counts 80s and below," an official statement said.
"This will help the spinners bring down the cost and improve their competitiveness, thereby enabling Ease of Doing Business for the entire cotton textile industry. Last time, this obligation was reduced was in 2003 from 50 per cent to 40 per cent and the industry had to wait for about 15 years for the next round of reduction despite actual requirement percentage reducing every year," said Confederation of Indian Textile Industry (CITI) chairman Sanjay K Jain.
The Southern India Mills' Association (SIMA) chairman P Nataraj thanked the Union textiles minister Smriti Irani for considering the long pending demand of the spinning sector and reducing the hank yarn obligation from 40 per cent to 30 per cent with effect from January 1, 2019 to enable 'ease of doing business'.
Nataraj stated that when the hank yarn obligation was reduced from 50 per cent to 40 per cent in 2003, the obligatory quantity was around 930 million kg and the same had increased to over 1600 million kg in 2018. On the other hand, the number of handlooms were 31.37 lakh during 1997-98 and the same got reduced to 21.46 lakh during 2009-10 handloom census. So, the proportionate reduction in obligation works out to less than 15 per cent and therefore, there is a room to reduce the obligation further by 10 per cent.
He added that as per the Handlooms Census 2009-10, the actual hank yarn requirement works out to less than 10 per cent. (RKS)
Special note:
this information is from the
globaltextiles
,for reference only
If you want to contact us for copyright infringement, we will delet the content in time