The operating income of Columbia Sportswear has escalated 40 per cent to $152.8 million during the third quarter of fiscal 2018, representing 16.6 per cent of net sales. The sales increased 18 per cent to a record $917.6 million. Direct to consumer (DTC) net sales rose 23 per cent and the wholesale net sales jumped 14 per cent during the reported quarter.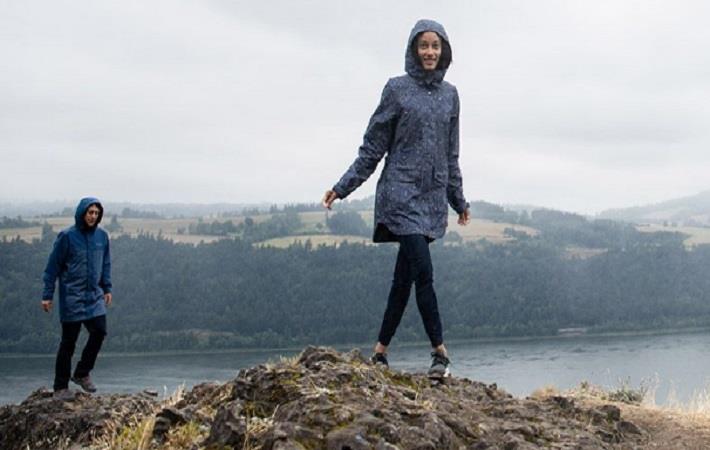 The net sales from United States rose 20 per cent, attributable to low-20 per cent growth in DTC and high-teens per cent growth in wholesale. The company operated 136 US retail stores at December 31, 2018 compared with 129 at the same time last year. Latin America Asia Pacific (LAAP) saw 16 per cent hike in net sales, driven by the new revenue accounting standard as well as growth across Korea, Japan and China, partially offset by a decline in LAAP distributor net sales. LAAP non-Gaap net sales increased 4 per cent. There was 12 per cent gain in net sales from Europe Middle East and Africa (EMEA), led by mid-teens percent Europe-direct growth and high-single-digit percent EMEA distributor net sales growth. Canada net sales improved 21 per cent, reflecting strong wholesale and DTC performance.
"I'm extremely proud of the tremendous quarter and year that our teams have produced. We were able to deliver record fourth quarter and full year results that significantly exceeded our outlook, while at the same time making substantial investments in our strategic priorities including demand creation. I'd like to thank our over 7,800 global employees whose dedication and focus drove these spectacular results," president and chief executive officer Tim Boyle, said.
The company's full year 2019 financial outlook assumes that current macroeconomic and market conditions in key markets do not worsen and that geopolitical tensions, including ongoing trade negotiations between the US and China, do not deteriorate. There is likely that global regulatory, customs and tax policies will remain largely unaltered for the balance of the year.
The company currently expects full year 2019 net sales of approximately $2.97 to $3.03 billion, representing 6.0 to 8.0 per cent net sales growth, compared with full year 2018 net sales of $2.80 billion. The 2019 gross margin forecast is to improve by approximately 70 basis points compared to full year 2018 gross margin of 49.5 per cent.
"We have kicked off 2019 with a continued focus on connecting active people with their passions. Our business momentum is broad-based across our brand portfolio and geographic regions including growth in both wholesale and DTC distribution channels. We continue to project profitable growth for 2019, even though record 2018 financial performance creates challenging comparisons and we face increasing global economic uncertainty and unresolved trade issues. We believe our business momentum, financial benefits from Project Connect, as well as our strong balance sheet, with cash balances of over $700 million, will enable us to continue investing in our strategic priorities," explained Boyle.
"We expect these investments will make us a more efficient and more profitable company and accelerate market share capture across our brand portfolio and geographic regions in order to sustain our long-term profitable growth strategy," concluded Boyle. (RR)



Special note:
this information is from the
globaltextiles
,for reference only
If you want to contact us for copyright infringement, we will delet the content in time