Since 2014, Boston-based performance brand Tracksmith has celebrated the grind of winter training with No Days Off – a call to action to recommit to running in the depths of winter. For the 2019 No Days Off campaign, Tracksmith has turned to Merino wool to help give their customers the natural edge.
This year, Tracksmith has partnered with The Woolmark Company to create a capsule collection featuring products made from Australian Merino wool, the original performance fibre. Together, they put the No Days Off collection through its paces at a snowy training camp in Craftsbury, Vermont.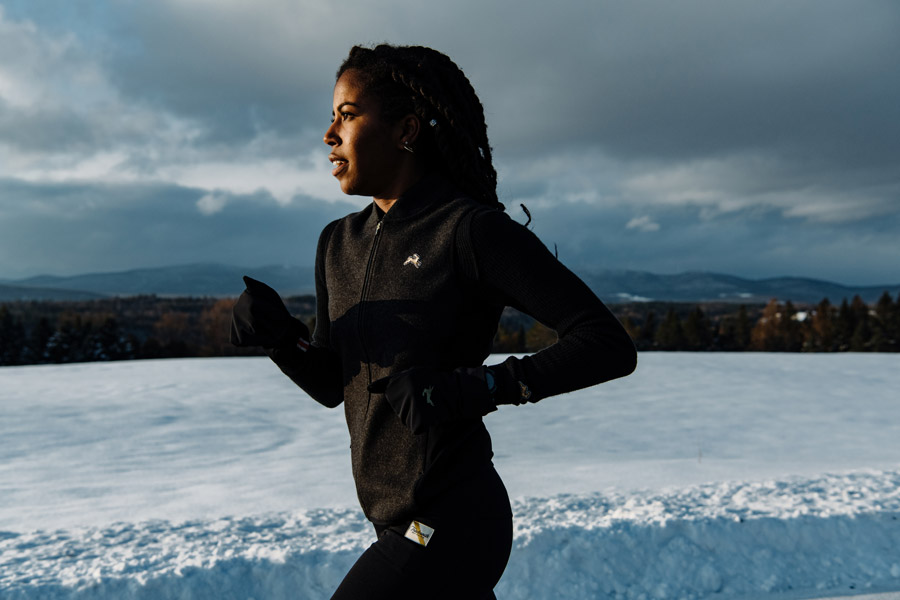 The Merino-driven collection includes everything a runner needs to get out the door in deep, dark winter. © Tracksmith/The Woolmark Company
The Merino-driven collection includes a jacket, vest, waffle base layer, mittens, socks and a cap – for both men and women. The collection also includes some of Tracksmith's best-selling Merino wool pieces, including the Harrier Long Sleeve, Downeaster, Fynnsen Crewneck, Freya Hoodie and Merino Tube Socks.
A technical fibre, Merino wool is temperature regulating, moisture-wicking and has the ability to dry quickly while resisting odours, allowing athletes to run in these pieces every day. In sub-zero conditions at a cold-weather training camp in snowy Vermont, runners embraced hard workouts in tough conditions thanks to the thermal properties of these pieces.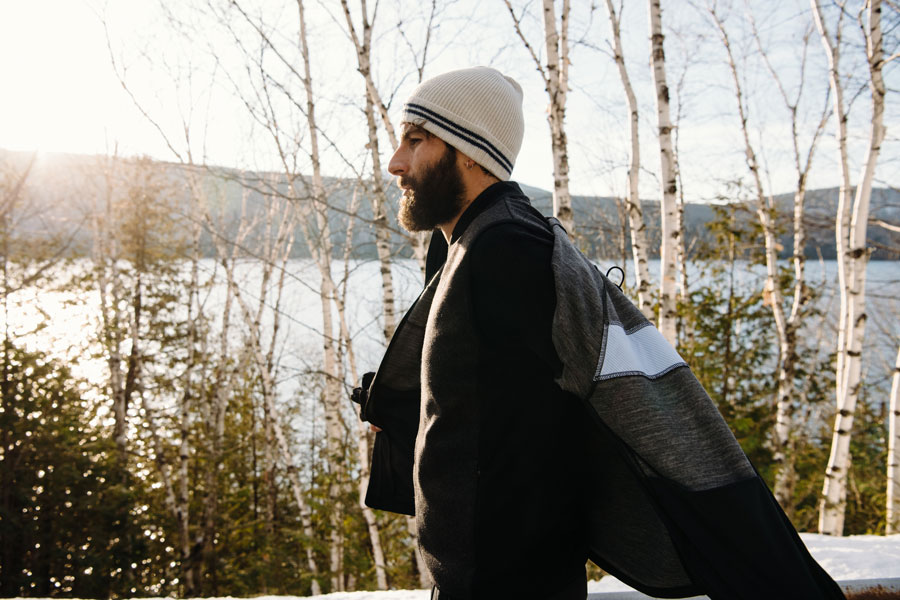 The collection includes some of Tracksmith's best-selling Merino wool pieces. © Tracksmith/The Woolmark Company
"No Days Off is a call to action: a daily reminder to do something to improve yourself as a runner," explained Matt Taylor, Tracksmith founder and CEO. "Our collections have always included Merino wool pieces because of its versatility in tough conditions, and this year, we've expanded the use of Australian Merino wool throughout the No Days Off line. These are pieces you can wear day in and day out, thanks to Merino wool's ability to dry quickly and resist odours. It's No Days Off in both spirit and function."
"The rapid growth in demand for technical textiles has significantly boosted Merino wool's prominence in the sports and outdoor industry thanks to the fibre's naturally inherent qualities," said Stuart McCullough, The Woolmark Company Managing Director. "This No Days Off collection reminds consumers of wool's natural performance benefits which cannot be matched by any other fibre."
Special note:
this information is from the
globaltextiles
,for reference only
If you want to contact us for copyright infringement, we will delet the content in time