Welspun India Ltd, part of $2.7 billion Welspun Group and one of the world's largest home
textile
manufacturers, has reported total income for the April-June 2019 quarter at ₹17.363 billion, registering a 10 per cent growth over total income of ₹15.778 billion in Q1 FY19. Emerging businesses grew more than 30 per cent year-on-year during the quarter.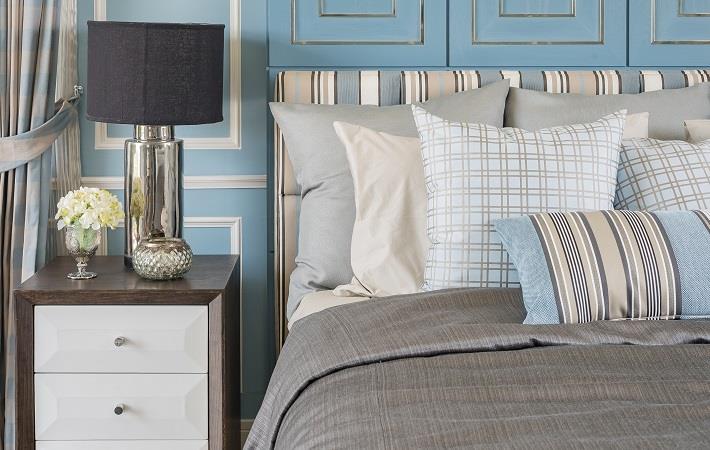 Pic: Shutterstock
EBITDA margin for the three-month period was 21.4 per cent, higher by 77 bps y-o-y. Spaces 'Bamboo Charcoal' innovation and wellness campaign received strong response during the quarter, and the company launched Green Spunlace' under Advanced Textiles as part of sustainability initiatives.
During the quarter, Welspun India received preliminary court approval for settlement
agreement
related to pending US legal claims. It was conferred 'Most Innovative Award' for continuous product innovation by Li & Fung and 'Supplier award for trust' by ASDA.
Capital expenditure for Q1 FY20 was approximately ₹2 billion, and total capex for fiscal 2019-20 is expected to be ₹6 billion, Welspun India said in a filing with the Bombay Stock Exchange.
During the quarter, Welspun India spent ₹1.6 billion on its flooring project, takin the total investment till date to around ₹8.5 billion. The company commenced trial runs at Welspun Flooring, and as part of the sales network, 32 distributors and around 400 dealers have been appointed so far pan-India.
"We are very close to the commissioning of our flooring solutions plant, which we believe would be one of the key growth drivers in the coming years. We continue to invest in our brands, especially the value
brand
for the domestic market – 'Welspun'. Our other emerging business, Advanced textiles, is also exhibiting strong growth. Branding, innovation and sustainability continue to be the pillars of our differentiation strategy," said Welspun Group chairman BK Goenka. (RKS)

Special note:
this information is from the
globaltextiles
,for reference only
If you want to contact us for copyright infringement, we will delet the content in time